Sculpture | Moving | Humanity
_
June 5 – 30th, 2014 Artist reception & champagne cocktail June 5
6 – 9 pm
_
"Everything we know about living organisms from the stand point of the sciences shows us that we grow out of this world. That we, each one of us are what we might call symptoms of the state of the universe as a whole…" Alan Watts
_
saltfineart is proud is present CUEROS, Victor Hugo Zayas's stunning new series of sculptural works paired with large-scale investigation of movement and form on canvas. In this exhibition, Zayas has succeeded in capturing the human form, drawing out line and form that connect the figure back to the strength of the earth. Hand-shaped out of clay and then marble, the fine finish takes in the light and holds it, conveying in its luminous simplicity the force inherent in geological forms. The result is a strong, serene homage that feels to the eye and hand like the curvature and touch of the body.
In a recent interview Victor Hugo explained, "I see the influence and resilience of humanity in all things. My work is very much about drawing the beauty inherent in humanity out of whatever subject I am approaching. The natural evolution of my exploration of inanimate forms was to bend towards the animate, the human figure."
Zayas is currently preparing for a solo exhibition at the Museum of Latin American Art in Long Beach to open in early 2015. In 2012, Laguna Art Museum launched a major retrospective of Zayas's work including a large-scale collaboration with the Los Angeles Police Department, spearheaded by Police Chief Charlie Beck – a piece from that series in on permanent display at the LAPD headquarters.
His work forms a part of important corporate and private collections from Washington DC to Sydney to Hong Kong.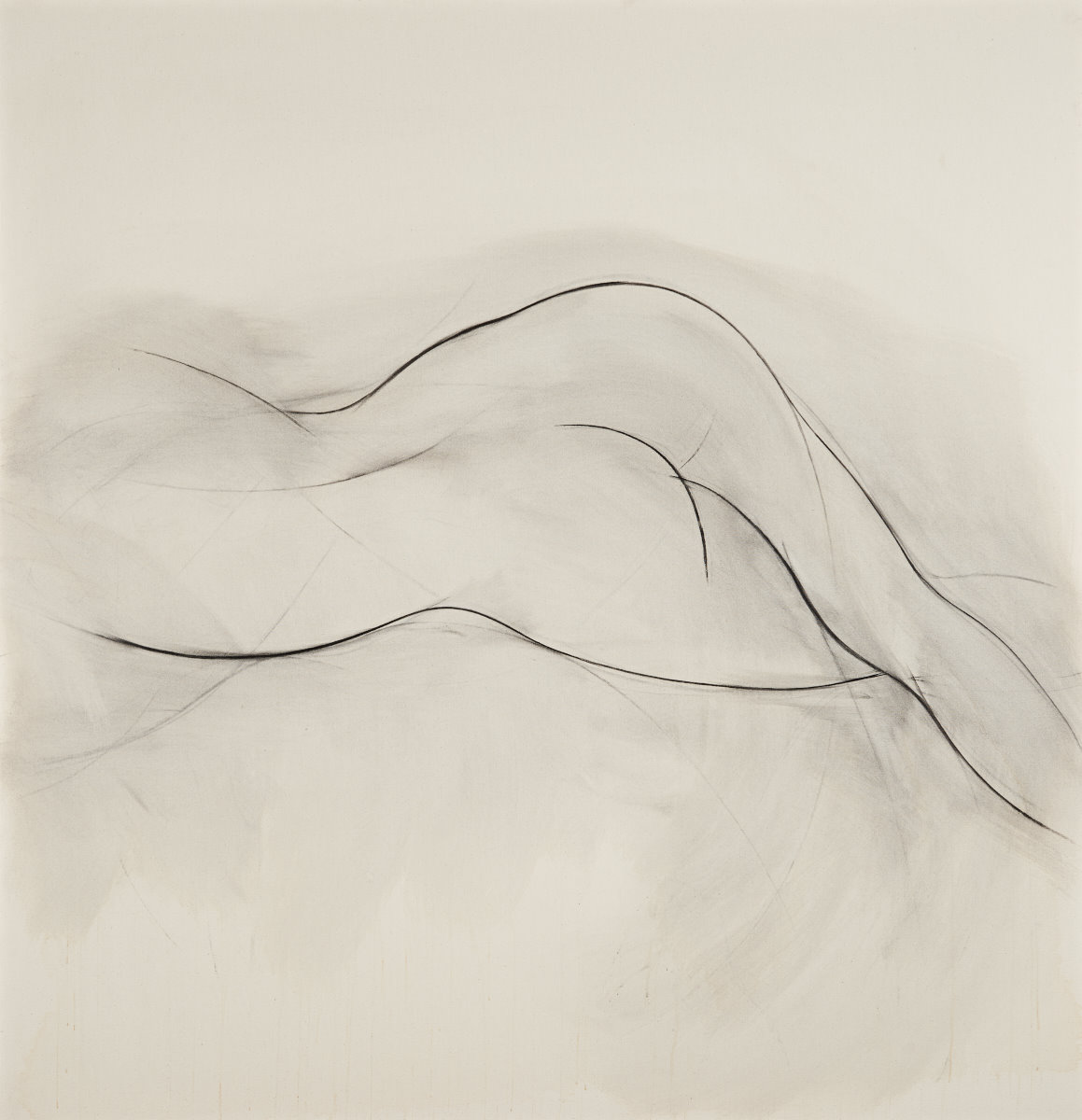 RECLINING  |  60 x 59 inches  |  charcoal on canvas