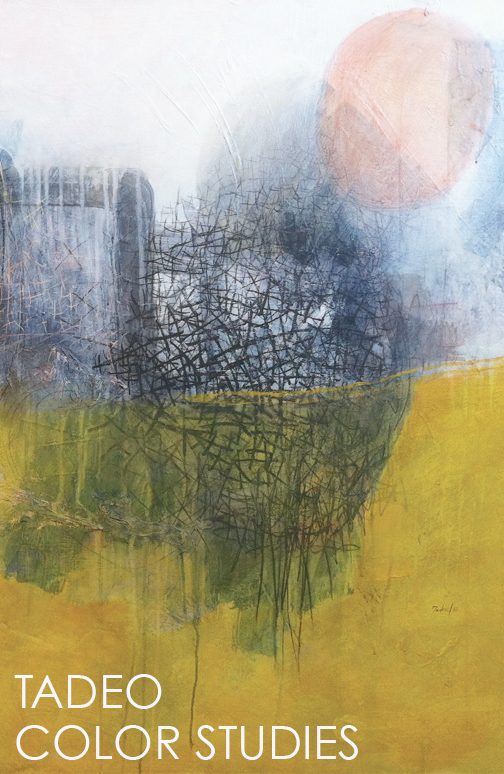 March 1 – 31, 2014
Artist reception March 6, 2014 from 6 – 9 pm
(Laguna Beach) saltfineart is proud to present TADEO: COLOR STUDIES, the first solo-show in the United States of painter Hector Tadeo.
Tadeo approaches nonrepresentational painting with such confidence of line and composition that one would think he were rendering an object or place that exists in reality. With deftness and skill his canvases serve as an exploration of texture and depth combining dense mark making with a mastery of color.The result is work that possesses tremendous movement while still keeping a crisp light feel as if the artist were whisking the viewer through a sunlit landscape.Already well respected and exhibited in the museums and galleries of Central America,COLOR STUDIES exhibits the full breadth of Tadeo's talent.
Recently shown at the Museum of Latin American Art in Long Beach,Tadeo is a rare gem – talented and established and yet almost entirely new to the United States. A tenured professor at the School of Fine Arts in his native country of El Salvador, Tadeo has shown throughout his country as well as several countries throughout Latin America including Guatemala and Honduras with recent exhibits in Los Angeles and San Francisco.
Specific exhibitions include the National Center for the Arts (CENAR, El Salvador), the Museum of Art of El Salvador, (MARTE), the Museum of Modern Art Guatemala, the Museum of Anthropology (MUNA, El Salvador) and SOMARTS in San Francisco.