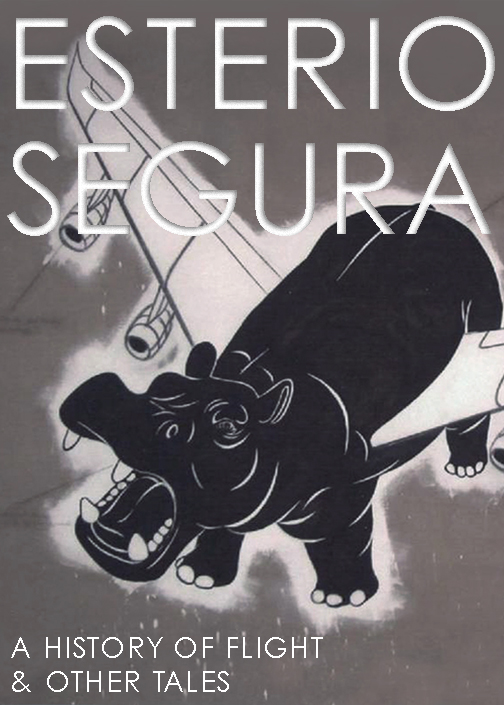 ESTERIO SEGURA: A HISTORY OF FLIGHT & OTHER TALES
November 26 – December 31, 2014
Opening Thursday, December 4, 2014
Join Carla Arzente for an exclusive gallery walk-through on Thursday, December 4, 2014.
Gallery walk-through will be held at 5 pm
In celebration of Esterio Segura's solo exhibition at the Museum of Latin American Art in Long Beach, saltfineart is proud to present the exhibition ESTERIO SEGURA: HISTORY OF FLIGHT AND OTHER TALES focusing on the artists skill as an inventor and draftsman of the imagination.
Known internationally for his provocative visual narratives on the complexities of native Cuban life, Esterio Segura creates with the craftsmanship of a master sculptor achieving imagery that challenges and provokes the socio political status quo with the biting wit and satire of prose. His work, primarily sculptural, is created from a spectrum of different mediums including welded steal, fiberglass, found objects and resin castings. His drawings however display the artist's skill as a draftsman, possessing the same spirit of ingenuity as his sculptures and even more prone to the highly confrontational imagery the artist has become known for.
Reminiscent of architectural drawings, his work on paper is often annotated in the artist's distinctive handwriting with explanations that are politically veiled in wordplay and double meaning.
In Cuba, the amount of control given to the average citizen is practically non-existent. Even as policies change on the island, the illusion of freedom can often times be presented as a goal set just out of reach. Segura's wit speaks to the frustrating hurtles places in front of free-speech, travel and creative expression.
Living and working in Havana, Segura's work has been included in both private and public collections, including the permanent collections of the MOMA (New York), the MOLAA (Long Beach, CA) and the Latin American Art Museum (England) as well as the famous Farber Collection formed by Contemporary collectors Howard and Patricia Farber after a trip to Cuba in 2001. He has exhibited around the world, in cities such as London, Paris, Berlin, Los Angeles, New York, Barcelona and Beirut.